This will be the last #ReadOn show that I will be doing. Starting in the summer I will be doing one on one shows with authors with the new show called #AuthorChat! This show will be on different days of the week via what the author needs. Times will be from 4pm ET etc. All authors are welcome to come on the show. I will be updating the current link under shows soon. So check it out.
So this show we are going to have some amazing authors returning to the show and one new comer! Welcome back Erin Bowman author of the Taken series. She is celebrating her third book in that series!
Also welcome back Amy Plum author of the Die for Me series as well as the wonderful After the End series. She is celebrating the release of book two Until the Beginning.
And last but not least welcome newcomer Sarah Negovetich with her release of Rite of Rejection!
Join us May 9th at 4pm ET when we chat it up with these three authors!
https://plus.google.com/events/cpcjhq07u82ar3cvojoqg8q107g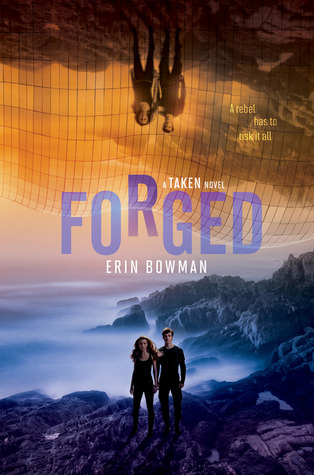 Gray Weathersby and his group of rebels must make their final stand in the epic conclusion to the Taken trilogy, which New York Timesbestselling author Marie Lu called "an action-packed thrill ride from beginning to end."

The Order is building an unstoppable army, with every generation of Forgeries harder to detect and deadlier than the one before. It's time for Gray and his fellow rebels to end the Order's world of lies. But when the most familiar faces—and even the girl he loves—can't be trusted, Gray will have to tread carefully if he wants to succeed. Or survive.
Biography
Erin Bowman used to tell stories visually as a web designer. Now a full-time writer, she relies solely on words. She lives in New Hampshire with her family and when not writing she can often be found hiking, geeking out over good typography, and obsessing over all things Harry Potter. Visit her online at embowman.com or on twitter @erin_bowman
This series has been touch and go with me. The first two were ok. But this one was by far the best for me. It was on par with the other two and answered all my questions etc. If you like the first two books this is def. something you want to check out!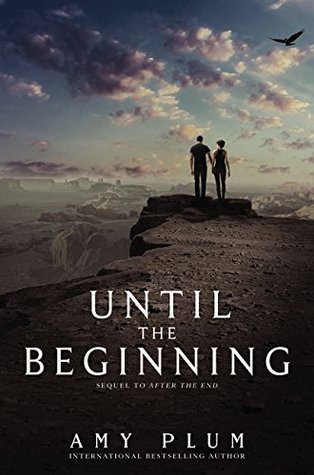 When Juneau's clan disappeared, she lost so much more than her friends and family. She soon discovered everything she thought she knew about her life was a lie. Her people's gifts were actually secret abilities that others wanted, desperately enough to kidnap an entire village.
Juneau and her new companion Miles's cross-country journey to find her clan has led them to a game preserve in New Mexico. Now Juneau's people are finally within reach, and she will stop at nothing to save them. But she has a target on her back too, because unbeknownst to her she is the key to unlocking everything. To rescue her people - and herself - Juneau must discover what she, and her abilities, are truly capable of.
Biography
"Before you stands the future."
Straight-laced, sixteen-year-old Rebecca can't wait for her Acceptance. A fancy ball, eligible bachelors, and her debut as an official member of society. Instead, the Machine rejects Rebecca. Labeled as a future criminal, she's shipped off to a life sentence in a lawless penal colony.
A life behind barbed-wire fences with the world's most dangerous people terrifies Rebecca. She reluctantly joins a band of misfit teens in a risky escape plan, complete with an accidental fiancé she's almost certain she can learn to love.
But freedom comes with a price. To escape a doomed future and prove her innocence, Rebecca must embrace the criminal within.
Biography
Although I really tried to love this book it just didn't work out for me. It was very similar to another book of its kind called The Forsaken. But where that one the children were just dropped off to fend for themselves. This book the children were in in a prison along with adults and well some really bad jailers. The plot was slow and fast. But in the end it just kinda fell flat for me.





a Rafflecopter giveaway
Disclaimer: Thanks to Goodreads and Amazon for the book cover, about the book, and author information. If you can not see the link above you will need to turn off your spam blocker. Buying via these above links allows my site to get a % of the sale at no cost to you. This money gets used to buy items for giveaways.
https://www.facebook.com/CrossroadReview