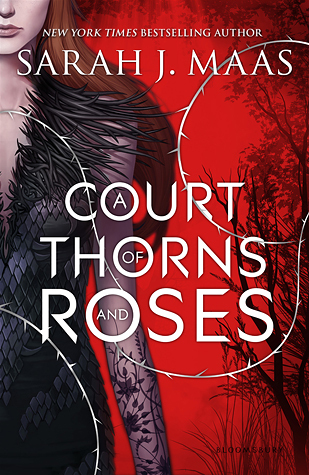 A thrilling, seductive new series from New York Timesbestselling author Sarah J. Maas, blending Beauty and the Beast with faerie lore.
When nineteen-year-old huntress Feyre kills a wolf in the woods, a beast-like creature arrives to demand retribution for it. Dragged to a treacherous magical land she only knows about from legends, Feyre discovers that her captor is not an animal, but Tamlin—one of the lethal, immortal faeries who once ruled their world.
As she dwells on his estate, her feelings for Tamlin transform from icy hostility into a fiery passion that burns through every lie and warning she's been told about the beautiful, dangerous world of the Fae. But an ancient, wicked shadow grows over the faerie lands, and Feyre must find a way to stop it . . . or doom Tamlin—and his world—forever.
Perfect for fans of Kristin Cashore and George R. R. Martin, this first book in a sexy and action-packed new series is impossible to put down!
About the Author
Biography
Ok so what can I say about this book? This was a perfect blend of Fey lore and beauty and the beast. And although I will say that this one is deff. for older teens and into new adult this was almost a perfect book. The only issue I did have with it was with the riddle towards the end which I knew what the answer was to it shortly after the crazy lady started saying it. So other than that this book was perfect!
Ok so this world- it really reminded me of the movie/book Stardust that there is our world then the world beyond the wall. I loved it!! I loved all the easy to understand world building it made the book so much more enjoyable. The creatures within the Fey world were easy to comprehend which was great. And I loved where she tool the lore of the Fey. From little things that everyone uses about them not being able to lie. To the masks that everyone wears. It was beyond perfect! I also loved how she blended the different courts of the Fey with adding some more to the pot. It was a wonderful addition.
The characters in this one were also wonderful. I have to say that my fav character has to be Tamlin's right hand man (sorry so not getting up to go get the spelling of his name lol but its something like Lucien) He was very funny through most of the book. Feyre was also a great character as was Tamlin himself. Her sisters when this book started out was so sad. And well Feyre had a lot on her hands being the sole caretaker for her sisters and father. I really did like her sisters towards the end though.
The story and plot was amazing!!!! It was a perfect blend of fantasy, retelling, and fey. I don't think it could have been any better! Now I will say again that this one is for older teens into the a go between of teen and new adult. The sex that goes on in this is not graphic per say but its more than they kiss and everything fades to black and o look its morning lol. So be warned about that if you get this for your teen. Other than that there is some gore, death, etc.
This is by far my fav read of 2015! I devoured her other series and this one was even better. If it came out that Maas was some sort of Fey or Witch etc that hopped dimensions to get these stories I wouldn't be surprised. She has a wonderful way of telling a story where you aren't lost (even in multi POV), with world building, etc.
On a side note this one made me cry on more than one occasion, so have tissues!!! I read it in a day and was up until 1:30 am to finish it. It didn't end on a cliffhanger but, it did end with a pretty big twist! I really can't wait to see what book two is going to be about. I would love to get a story from the Court of Night's POV as well as Lucien (Tamlin's friend).
It also wouldn't surprise me if this one was turned into a movie. Although Throne of Glass I couldn't see at this time being live action. This A Court of Thorn and Roses would make a wonderful movie/tv series!
Breathtaking, Magical, Sexy, Heartbreaking, and Wonderful! For fans of Beauty and the Beast and Fey!
Go Into This One Knowing
Sex-17+ Age Group, romance, no love triangle, no cliffhanger

SO WANT A SIGNED COPY!!!
"All opinions are 100% honest and my own."


a Rafflecopter giveaway
Disclaimer: Thanks to Goodreads and Amazon for the book cover, about the book, and author information. If you can not see the link above you will need to turn off your spam blocker. Buying via these above links allows my site to get a % of the sale at no cost to you. This money gets used to buy items for giveaways.
https://www.facebook.com/CrossroadReview