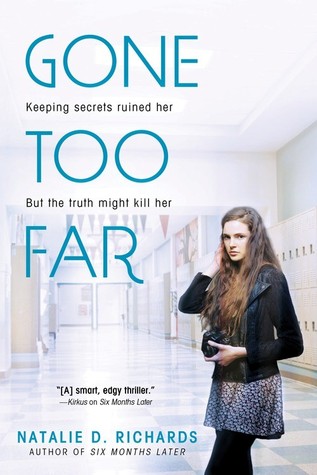 Keeping secrets ruined her life. But the truth might just kill her.
Piper Woods can't wait for the purgatory of senior year to end. She skirts the fringes of high school like a pro until the morning she finds a notebook with mutilated photographs and a list of student sins. She's sure the book is too gruesome to be true, until pretty, popular Stella dies after a sex-tape goes viral. Everyone's sure it's suicide, but Piper remembers Stella's name from the book and begins to suspect something much worse.
Drowning in secrets she doesn't want to keep, Piper's fears are confirmed when she receives an anonymous text message daring her to make things right. All she needs to do is choose a name, the name of someone who deserves to be punished...
About the Author
This one was pretty good. Its a story that will make you think twice before you judge someone else. Although the MC was a little weak to begin with she learns from her ordeal and comes out ahead. It was a very enjoyable book with few flaws.
"All opinions are 100% honest and my own."


a Rafflecopter giveaway
Disclaimer: Thanks to Goodreads and Amazon for the book cover, about the book, and author information. If you can not see the link above you will need to turn off your spam blocker. Buying via these above links allows my site to get a % of the sale at no cost to you. This money gets used to buy items for giveaways.
https://www.facebook.com/CrossroadReview