I have to say I'm addicted to Sarah J. Mass's stories! This lady knows how to take a LOT of characters and write a wonderful story where your never lost and never wondering what in the world did I just read!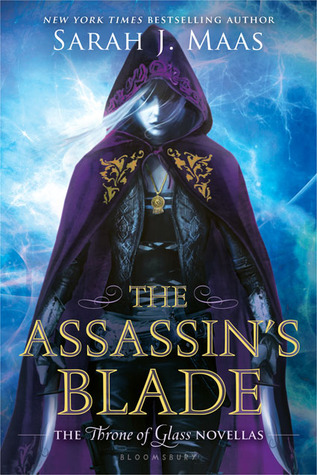 Contains all five novellas.
Celaena Sardothien is Adarlan's most feared assassin. As part of the Assassin's Guild, her allegiance is to her master, Arobynn Hamel, yet Celaena listens to no one and trusts only her fellow killer-for-hire, Sam. In these action-packed novellas - together in one edition for the first time - Celaena embarks on five daring missions. They take her from remote islands to hostile deserts, where she fights to liberate slaves and seeks to avenge the tyrannous. But she is acting against Arobynn's orders and could suffer an unimaginable punishment for such treachery. Will Celaena ever be truly free? Explore the dark underworld of this kick-ass heroine to find out.
About the Author
Biography
Website:
http://sarahjmaas.com/
Twitter:
SJMaas
Facebook:
THRONEOFGLASS
Goodreads:
Sarah J. Maas


Disclaimer: Thanks to Goodreads and Amazon for the book cover, about the book, and author information.