This is now a combo of #WOW and #TBT I didnt think I needed two memes that were basically the same.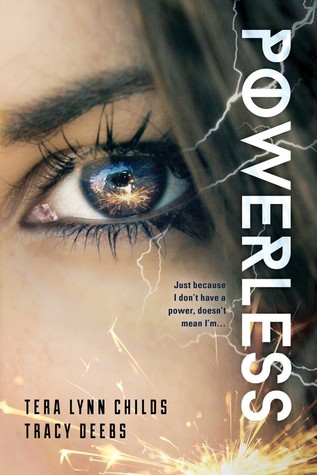 Kenna is tired of being "normal". The only thing special about her is that she isn't special at all. Which is frustrating in a world of absolutes. Villains, like the one who killed her father, are bad. Heroes, like her mother and best friend, are good. And Kenna, unlike everyone else around her, is completely ordinary— which she hates.
She's secretly working on an experiment that will land her a place among the Heroes, but when a Villain saves her life during a break-in at her lab, Kenna discovers there's a whole lot of gray area when it comes to good and evil and who she can trust.. After all…not all strength comes from superpowers.
About the Author
›
Visit Amazon's Tracy Deebs Page
TRACY DEEBS is the author of Tempest Rising and Tempest Unleashed and the co-author of The International Kissing Club (under a pseudonym, Ivy Adams) for teen readers. She collects books, English degrees, and lipsticks. She has been known to forget where-and sometimes who-she is when immersed in a great novel. She lives in Austin, Texas, with her husband and three young sons and is a writing and literature professor at her local community college.

www.tracydeebs.com
Biography





Disclaimer: Thanks to Goodreads and Amazon for the book cover, about the book, and author information. If you can not see the link above you will need to turn off your spam blocker. Buying via these above links allows my site to get a % of the sale at no cost to you. This money gets used to buy items for giveaways.
https://www.facebook.com/CrossroadReview