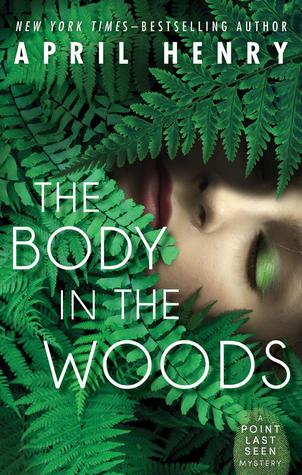 In this new series told from multiple perspectives, teen members of a search and rescue team discover a dead body in the woods.
Alexis, Nick, and Ruby have very different backgrounds: Alexis has spent her life covering for her mom's mental illness, Nick's bravado hides his fear of not being good enough, and Ruby just wants to pursue her eccentric interests in a world that doesn't understand her. When the three teens join Portland County Sheriff's Search and Rescue, they are teamed up to search for a autistic man lost in the woods. What they find instead is a dead body. In a friendship that will be forged in danger, fear, and courage, the three team up to find the girl's killer—before he can strike one of their own.
This first book in April Henry's Point Last Seen YA mystery series is full of riveting suspense, putting readers in the middle of harrowing rescues and crime scene investigations.
About the Author
Biography
So this one didnt wow me. Its about 40 pages shy of 300 and is a series. And well it was Meh at best and well boring and slow at the worst. It starts out with teens being in class and being called out because some autistic guy is missing in the woods and these teens are volunteers with the search and rescue. And while searching for this guy they find a body in the woods (ya kinda saw that one coming) Well things pick up a little after that. The one girl kinda freaks out, the guy doesn't know really what to do, and the other girl knows a little to much!
Ok so that is pretty much how this one starts. The issues I had was that 1. the book alternates in three POVs which really slowed this story way down. I think it would have been much better if it would have been faster paced. The 2. thing is that well I really didnt care what happened to these teens. If the killer would have offed all three of them while in the start of this book I wouldn't have cared.
So although this one has a very sensual and beauty cover the story itself fell very short for me.
Go Into This One Knowing
Slow, boring, and the three main POVs could have fallen off the face of the earth and I wouldn't have cared.
"All opinions are 100% honest and my own."





Disclaimer: Thanks to Goodreads and Amazon for the book cover, about the book, and author information. If you can not see the link above you will need to turn off your spam blocker. Buying via these above links allows my site to get a % of the sale at no cost to you. This money gets used to buy items for giveaways.
https://www.facebook.com/CrossroadReview