Welcome to my posting of Bibliomania Monday!
This Monday I have a wonderful collection of books that I need to read!
So which one do you think I should read?
This week I have an unbelievable collection of books! So which one should I read next?
Check out my Review of last weeks winner today on the site!
The Kiss of Deception!
The Scarlet Letter meets Minority Report in bestselling author Sophie Jordan's chilling new novel about a teenage girl who is ostracized when her genetic test proves she's destined to become a murderer.

When Davy Hamilton's tests come back positive for Homicidal Tendency Syndrome (HTS)-aka the kill gene-she loses everything. Her boyfriend ditches her, her parents are scared of her, and she can forget about her bright future at Juilliard. Davy doesn't feel any different, but genes don't lie. One day she will kill someone.

Only Sean, a fellow HTS carrier, can relate to her new life. Davy wants to trust him; maybe he's not as dangerous as he seems. Or maybe Davy is just as deadly.

The first in a two-book series, Uninvited tackles intriguing questions about free will, identity, and human nature. Steeped in New York Times bestselling author Sophie Jordan's trademark mix of gripping action and breathless romance, this suspenseful tale is perfect for fans of James Patterson, Michelle Hodkin, and Lisa McMann.
Nothing ever happens in Norway. But at least Ellie knows what to expect when she visits her grandmother: a tranquil fishing village and long, slow summer days. And maybe she'll finally get out from under the shadow of her way-too-perfect big brother, Graham, while she's there.

What Ellie doesn't anticipate is Graham's infuriating best friend, Tuck, tagging along for the trip. Nor did she imagine boys going missing amid rumors of impossible kidnappings. Least of all does she expect something powerful and ancient to awaken in her and that strange whispers would urge Ellie to claim her place among mythological warriors. Instead of peace and quiet, there's suddenly a lot for a girl from L.A. to handle on a summer sojourn in Norway! And when Graham vanishes, it's up to Ellie—and the ever-sarcastic, if undeniably alluring Tuck—to uncover the truth about all the disappearances and thwart the nefarious plan behind them.

Deadly legends, hidden identities, and tentative romance swirl together in one girl's unexpectedly-epic coming of age.
His touch was electric.
His eyes were magnetic.
His lips were a temptation....
But was he real?
After crashing her car on an empty highway, Shane is miraculously saved by Travis, a mysterious cowboy who walks out of nowhere. She is instantly attracted to him, and for the first time, she believes in "soul mates." But Shane soon discovers that Travis is dead and that strict rules from the Underworld govern kindred spirits of different dimensions. Breaking these rules could destroy both their souls. And while Travis is almost impossible to resist, temptation proves to be the kindest enemy they encounter.
Can true love surpass the power of pure evil? Part love story, part supernatural thriller, this first book in the Kindred trilogy will leave readers lusting for more!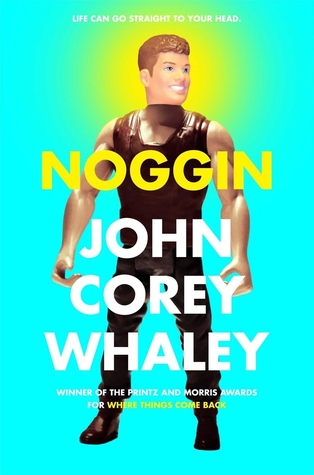 Listen — Travis Coates was alive once and then he wasn't.
Now he's alive again.
Simple as that.
The in between part is still a little fuzzy, but he can tell you that, at some point or another, his head got chopped off and shoved into a freezer in Denver, Colorado. Five years later, it was reattached to some other guy's body, and well, here he is. Despite all logic, he's still 16 and everything and everyone around him has changed. That includes his bedroom, his parents, his best friend, and his girlfriend. Or maybe she's not his girlfriend anymore? That's a bit fuzzy too.
Looks like if the new Travis and the old Travis are ever going to find a way to exist together, then there are going to be a few more scars.
Oh well, you only live twice.
Ok so this is what you need to do!
1. Watch the latest #AthorChat show!
3. Share this with your fav. author via
twitter/google+/facebook/tumblr/etc.
@CrossroadReview would love to have you on
#AuthorChat
find out more here http://www.crossroadreviews.com/p/authorchat.html
4. Come back here and comment with what you did.
5. Dont forget to say which title I should read next
6. Come back on Tuesday and see who won!
#AuthorChat Playlist
Disclaimer: Thanks to Goodreads and Amazon for the book cover, about the book, and author information. If you can not see the link above you will need to turn off your spam blocker. Buying via these above links allows my site to get a % of the sale at no cost to you. This money gets used to buy items for giveaways.
https://www.facebook.com/CrossroadReview