This is now a combo of #WOW and #TBT I didnt think I needed two memes that were basically the same. Just one did books I couldn't wait to get and the other were older books that I just loved. So this was a way to do two in one! Hope you like it!!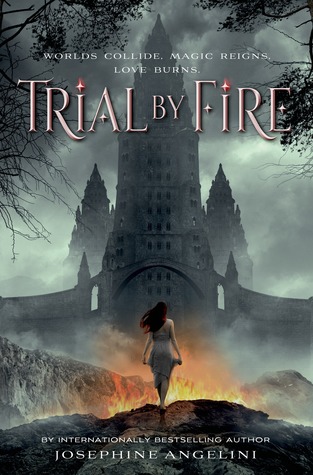 This world is trying to kill Lily Proctor. Her life-threatening allergies keep her from enjoying experiences that others in her hometown of Salem take for granted, which is why she is determined to enjoy her first high school party with her best friend and longtime crush, Tristan. But after a humiliating incident in front of half her graduating class, Lily wishes she could just disappear.
Suddenly, Lily is in a different Salem—one overrun with horrifying creatures and ruled by powerful women called Crucibles. Strongest and cruelest of them all is Lillian . . . Lily's other self in this alternate universe.
What makes Lily weak at home is what makes her extraordinary in New Salem. In this confusing world, Lily is torn between responsibilities she can't hope to shoulder alone and a love she never expected.
About the Author
Biography

Josie was born in a tiny town in Massachusetts called Ashland. When she meets people from Massachusetts and tells them 'what part' she hails from, she usually gets one of two answers. The first is: "Isn't that in Oregon?" And the second is: "I drove by it once on Rt. 9, I think."

Her next stop was about as different from Ashland as it gets without leaving the country. As soon as Josie was legal, she packed a bag and moved to New York City to attend NYU. Somehow, she managed to squeeze in a little higher learning between bartending shifts and graduated with a BFA.

Massively in debt with college loans, she then moved to Los Angeles for reasons that are still a little blurry. Something about the weather was mentioned, and a vague idea to write poetry and find herself. She found that she is a terrible poet, but she never gave up on the writing bit.

Josie still lives in Los Angeles with her husband and now writes YA fiction.





Disclaimer: Thanks to Goodreads and Amazon for the book cover, about the book, and author information. If you can not see the link above you will need to turn off your spam blocker. Buying via these above links allows my site to get a % of the sale at no cost to you. This money gets used to buy items for giveaways.
https://www.facebook.com/CrossroadReview