So this is a new take on the whole Waiting on Wednesday meme. Mine is Wireless on Wednesday! How this came about is that I found out that I have a few thousand .......YES THOUSAND! eBooks. And well the odds that I've touched one is well we just won't talk about that.
So I thought that I could read at least one a week!
So this week we have Natalie Whipple's House of Ivy & Sorrow.
As a side note Im just getting to this book which I paid $1.99 for I purchased this book October 30, 2014 lol.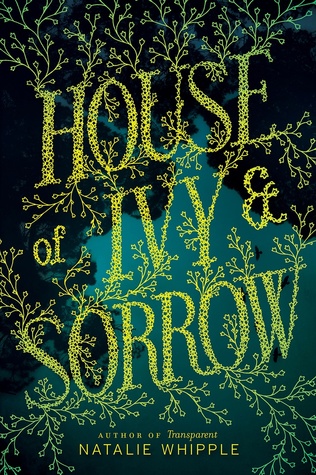 Josephine Hemlock has spent the last 10 years hiding from the Curse that killed her mother. But when a mysterious man arrives at her ivy-covered, magic-fortified home, it's clear her mother's killer has finally come to destroy the rest of the Hemlock bloodline. Before Jo can even think about fighting back, she must figure out who she's fighting in the first place. The more truth Jo uncovers, the deeper she falls into witchcraft darker than she ever imagined. Trapped and running out of time, she begins to wonder if the very Curse that killed her mother is the only way to save everyone she loves.
About the Author
Biography
So this one I was kinda torn over. The book was pretty good. But, the age group vs. the writing was a little off. In this one our MC is supposed to be 17. BUT, the writing and the way she acts is more along the lines of someone that is 13-14 tops. So this one I classify more as a higher middle grade to a VERY low Young Adult book.
Ok so we have magic which in this book is dark and then its up to the witch to control it or to be controlled. Which was FAB! That I really liked. I loved the flow of this one as well.
The characters were pretty good, except for that age vs the tone of the book. That was the only real issue I had with this one.
Go Into This One Knowing
If you want to try it out try the library!
"All opinions are 100% honest and my own."
Disclaimer: Thanks to Goodreads and Amazon for the book cover, about the book, and author information. If you can not see the link above you will need to turn off your spam blocker. Buying via these above links allows my site to get a % of the sale at no cost to you. This money gets used to buy items for giveaways.
https://www.facebook.com/CrossroadReview