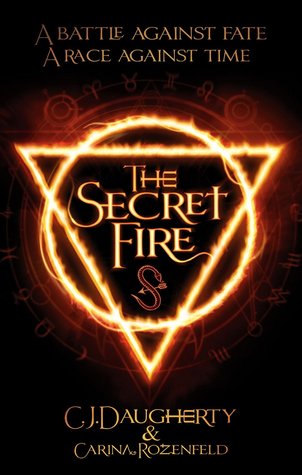 French teen Sacha Winters can't die. He can throw himself off a roof, be stabbed, even shot, and he will always survive. Until the day when history and ancient enmities dictate that he must die. Worse still, his death will trigger something awful. Something deadly. And that day is closing in.
Taylor Montclair is a normal English girl, hanging out with her friends and studying for exams, until she starts shorting out the lights with her brain. She's also the only person on earth who can save Sacha.
There's only one problem: the two of them have never met. They live hundreds of miles apart and powerful forces will stop at nothing to keep them apart.
They have eight weeks to find each other.
Will they survive long enough to save the world?
About the Author
International bestselling author C. J. Daugherty is a former newspaper reporter and crime writer. Her Night School series has been translated into 21 languages, and has been the number 1 best selling young adult novel in Germany, Poland, France, and Israel, topping charts in countries around the world. She writes in her home in the south of England, where she basically lives on coffee. Find out more on her website: www.CJDaugherty.com
I have been waiting months for this book. MONTHS. I first feel in love with CJ's work with Night School about three years or so. I loved her so much that when the rest of her books for that series came out, and they weren't avail here in the US, I shipped them over from the UK. Yes, yes I did. SO it was no surprise when this book popped up on Book Depository a few months ago that I pre-ordered it right away. And when it popped up on Netgalley, I jumped on it and begged Jessica to let me read it. Ask her. I literally begged. It did not disappoint! I'm so glad I have a copy from the UK coming because OMG, fan girling! Are you ready for a grip the edge of your seat--repeating mantra of OMG as you turn the pages eagerly? Looking for something with intensity but also something that leaves you begging for more??? Looking for a new fav??? YES. This book is all of what you need and so much more! In my book CJ did it again and I for one can not wait to see what lies around the corner!
Go Into This One Knowing
Best. Book. Ever.
"All opinions are 100% honest and my own."
https://www.facebook.com/CrossroadReview