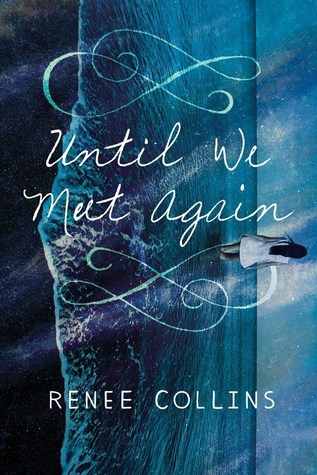 They exist in two different centuries, but their love defies time
Cassandra craves drama and adventure, so the last thing she wants is to spend her summer marooned with her mother and stepfather in a snooty Massachusetts shore town. But when a dreamy stranger shows up on their private beach claiming it's his own—and that the year is 1925—she is swept into a mystery a hundred years in the making.
As she searches for answers in the present, Cassandra discovers a truth that puts their growing love—and Lawrence's life—into jeopardy. Desperate to save him, Cassandra must find a way to change history…or risk losing Lawrence forever.
About the Author
Renee Collins is a YA writer
who loves historical settings, magic, and semi-tragic romance. She is represented by the amazing Millie Glick of Foundry Literary + Media.
Romantically epic. That's how I will sum up this entrancing and beautiful read. This book, so many feels! Oh, the feels! Words are far and few with this stunning, must have read! I'm left completely in love and want nothing more then to crawl back under a blanket and re-read this book over and over again. One that will for sure be a favorite for all who read! Gorgeously written, Renee Collins steals the fall must read list will this romantically epic YA novel.
Go Into This One Knowing
"All opinions are 100% honest and my own."
Disclaimer: Thanks to Goodreads and Amazon for the book cover, about the book, and author information. If you can not see the link above you will need to turn off your spam blocker. Buying via these above links allows my site to get a % of the sale at no cost to you. This money gets used to buy items for giveaways.
https://www.facebook.com/CrossroadReview