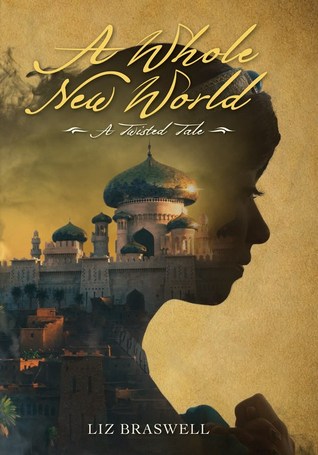 Welcome to a new YA series that reimagines classic Disney stories in surprising new ways. Each book asks the question: What if one key moment from a familiar Disney film was changed? This dark and daring version of
Aladdin
twists the original story with the question: What if Jafar was the first one to summon the Genie?
When Jafar steals the Genie's lamp, he uses his first two wishes to become sultan and the most powerful sorcerer in the world. Agrabah lives in fear, waiting for his third and final wish.To stop the power-mad ruler, Aladdin and the deposed Princess Jasmine must unite the people of Agrabah in rebellion. But soon their fight for freedom threatens to tear the kingdom apart in a costly civil war.
What happens next? A Street Rat becomes a leader. A princess becomes a revolutionary. And readers will never look at the story of
Aladdin
in the same way again.
About the Author
After the sort of introverted childhood you would expect from a writer, Liz earned a degree in Egyptology at Brown University and then promptly spent the next ten years producing video games. Finally she caved into fate and wrote
Snow
and
Rx
under the name Tracy Lynn, followed by
The Nine Lives of Chloe King
series under her real name, because by then the assassins hunting her were all dead. She lives in Brooklyn with a husband, two children, a cat, a part-time dog, three fish and five coffee trees she insists will start producing beans any day. You can email her at me@lizbraswell.com or tweet @LizBraswell.
One of the things I loved most about this book, was the strange twist and new take on a fabulous classic. As a kid, growing up in the 90's of course I loved Disney's Aladdin. What kid didn't? But to say that I went into this book, expecting a retelling of Disney magic, would be a complete lie. I didn't. What I wanted, I got. A new, fresh, awesome story that goes over and beyond the kid in me who saw the wondrous cartoon version. Of course, published by Disney Press, there is some of it's glittering magic as well as it's allure, but author Liz Braswell, takes the intricate romance and spell-binding awe of an old classic and twists into a captivating and magical world, that pulls readers into a non-stop, action packed novel that will take you on a magic carpet ride and greet you into A Whole New World.
Go Into This One Knowing
Fairytale Retelling, Magic
"All opinions are 100% honest and my own."
Disclaimer: Thanks to Goodreads and Amazon for the book cover, about the book, and author information. If you can not see the link above you will need to turn off your spam blocker. Buying via these above links allows my site to get a % of the sale at no cost to you. This money gets used to buy items for giveaways.
https://www.facebook.com/CrossroadReview