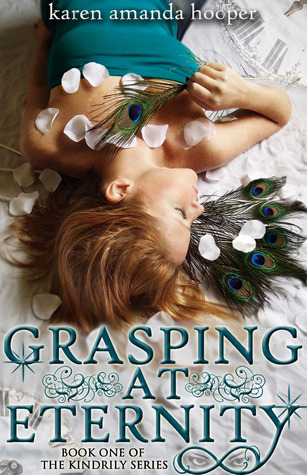 Leave it to Maryah Woodsen to break the one rule that will screw up eternity: Never erase your memories.

Before entering this life, Maryah did the unthinkable—she erased. Now, at seventeen years old, she's clueless that her new adoptive family has known her for centuries, that they are perpetually reincarnated souls, and that they have supernatural abilities. Oh, and she's supposed to love (not despise) Nathan, the green-eyed daredevil who saved her life.

Nathan is convinced his family's plan to spark Maryah's memory is hopeless, but his love for her is undying. After spending (and remembering) so many lifetimes together, being around an empty version of his soulmate is heart shattering. He hates acting like a stalker, but has no choice because the evil outcast who murdered Maryah in their last lifetime is still after her.

While Maryah's hunter inches closer, she and Nathan make assumptions and hide secrets that rip them further apart. Maryah has to believe in the magic within her, Nathan must have faith in the power of their love, and both need to grasp onto the truth before they lose each other forever—and discover just how lonely eternity can be.

About the Author
What a great book! The
romance lovely and the world was enchanting, I felt like I was apart of that world. I enjoyed that this was reincarnation. From the first sentence I was hooked! I was kind of worried about the POV switching, but I was okay with it. There wasn't insta-love either! Thank goodness.
I liked the little twists in that story and liked
the little surprise at the end!!
Go Into This One Knowing
reincarnation
"All opinions are 100% honest and my own."
a Rafflecopter giveaway
Disclaimer: Thanks to Goodreads and Amazon for the book cover, about the book, and author information. If you can not see the link above you will need to turn off your spam blocker. Buying via these above links allows my site to get a % of the sale at no cost to you. This money gets used to buy items for giveaways.
https://www.facebook.com/CrossroadReview