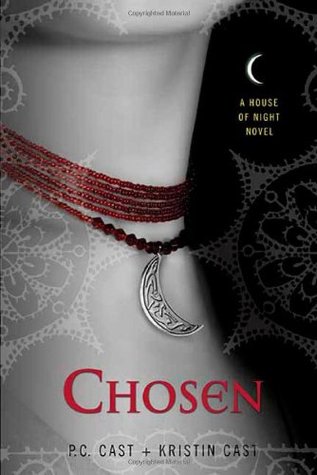 Dark forces are at work at the House of Night and Zoey Redbird's adventures at the school take a mysterious turn. Her best friend, Stevie Rae, is undead and struggling to maintain a grip on her humanity. Zoey finds herself in the very unexpected and rare situation of having three boyfriends. Mix a little bloodlust into the equation and the situation has the potential to spell social disaster. Just when it seems things couldn't get any tougher, vampyres start turning up dead. Really dead. It looks like the People of Faith are tired of living side-by-side with vampyres. But, as Zoey and her friends so often find out, how things appear rarely affects the truth…
Still having a great time reading this series in one go. Were on a roll and getting them done fast.
Today we have the third book in this series!
And make sure to tune in and chat with us on Dec. 13th at 10 AM EST
on Youtube!
Cant make the show? Make sure to add your questions in the comments and well make sure to answer them!
Kristin Cast is a #1 NY Times and #1 USA Today bestselling author who teamed with her mother to write the wildly successful House of Night series. She has editorial credits, a thriving t-shirt line, and a passion for all things paranormal. When away from her writing desk, Kristin loves going on adventures with her friends, family, and significant other, playing with her French Bulldogs, and discovering new hobbies. This year she'll work on swimming, yoga, and adding to her Doctor Who collection.
P.C. Cast was born in Watseka, Illinois, and grew up being shuttled back-and-forth between Illinois and Oklahoma, which is where she fell in love with Quarter Horses and mythology (at about the same time). After high school she joined the United States Air Force and began public speaking and writing. Since her tour in the USAF, she has been speaking and teaching professionally.
This one kinda irritated me BUT the ending when Stevie is given back her humanity is by far my fav part of this book. This one was filled with so many bad choices for our Fledging Zoey that I kinda do think that she should have known at least some of what was going on. But in the end she was acting like a dumb naive teenager and well we all make mistakes. Hers were a little more than what some of make. But she is who she is. She also followed what she needed to do even after she knew the had messed up. She took what strength she could from the Goddess and did what needed to be done. As the saying goes what is right is not always easy. So although this one was not my favorite it def. had a wonderful message for us readers.
Go Into This One Knowing
Hello Red Flegings, Goodbye Virginity
"All opinions are 100% honest and my own."
So I was thinking on the topic of a giveaway! I think this would be something great to do and I have a good idea what I want to giveaway! So this is NOT going to be a Rafflecopter like the others.
All you need to do is on each post for this series is answer the question in a comment. Then when its all done ill announce the winner on the show. Please make sure you either A leave your email on each post or B make sure to watch the show.
So todays question:
Who would you choose to be with if you were Zoey?
Disclaimer: Thanks to Goodreads and Amazon for the book cover, about the book, and author information. If you can not see the link above you will need to turn off your spam blocker. Buying via these above links allows my site to get a % of the sale at no cost to you. This money gets used to buy items for giveaways.
https://www.facebook.com/CrossroadReview