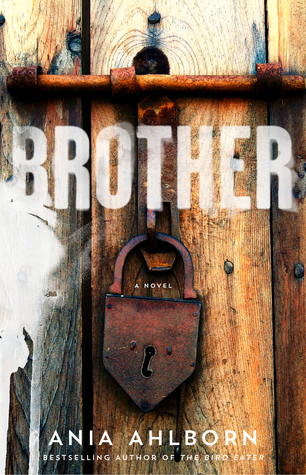 From the bestselling horror author of
Within These Walls
and
The Bird Eater
comes a brand-new novel of terror that follows a teenager determined to break from his family's unconventional—and deeply disturbing—traditions.
Deep in the heart of Appalachia stands a crooked farmhouse miles from any road. The Morrows keep to themselves, and it's served them well so far. When girls go missing off the side of the highway, the cops don't knock on their door. Which is a good thing, seeing as to what's buried in the Morrows' backyard.
But nineteen-year-old Michael Morrow isn't like the rest of his family. He doesn't take pleasure in the screams that echo through the trees. Michael pines for normalcy, and he's sure that someday he'll see the world beyond West Virginia. When he meets Alice, a pretty girl working at a record shop in the small nearby town of Dahlia, he's immediately smitten. For a moment, he nearly forgets about the monster he's become. But his brother, Rebel, is all too eager to remind Michael of his place…
Born in Ciechanow Poland, Ania has always been drawn to the darker, mysterious, and sometimes morbid sides of life. Her earliest childhood memory is of crawling through a hole in the chain link fence that separated her family home from the large wooded cemetery next door. She'd spend hours among the headstones, breaking up bouquets of silk flowers so that everyone had their equal share.
Author of eight novels, Ania's books have been lauded by the likes of Publisher's Weekly, The New York Daily News, and The New York Times. Some titles have been optioned for film.
Hailing from Albuquerque, New Mexico, Ania currently lives in Portland, Oregon.
A hauntingly fantastic read. Edge of your seat, mayhem, murder and fear will have you turning the pages deep within the witching hour. My best advice, leave a light on! This book not only gave me the creeps, but it left me so in entranced with its darkness---I had to keep going! This book will not disappoint horror fans!
Go Into This One Knowing
Horror
"All opinions are 100% honest and my own."
Disclaimer: Thanks to Goodreads and Amazon for the book cover, about the book, and author information. If you can not see the link above you will need to turn off your spam blocker. Buying via these above links allows my site to get a % of the sale at no cost to you. This money gets used to buy items for giveaways.
https://www.facebook.com/CrossroadReview