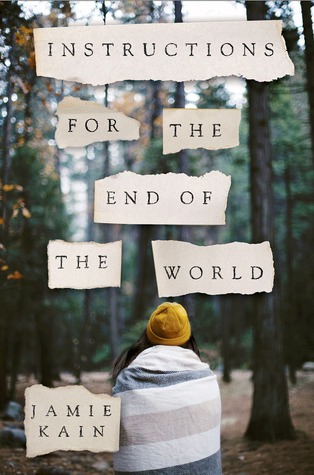 From the author of The Good Sister comes a gripping novel about two sisters who learn that there are things in life—love, loss, and self-discovery—that you simply can't prepare for.
He prepared their family for every natural disaster known to man—except for the one that struck.
When Nicole Reed's father forces her family to move to a remote area of the Sierra Foothills, one without any modern conveniences, it's too much too handle for her mother, who abandons them in the middle of the night. Heading out to track her down, Nicole's father leaves her in charge of taking care of the house and her younger sister, Izzy. For a while, Nicole is doing just fine running things on her own. But then the food begins to run out, the pipes crack, and forest fires start slowly inching their way closer every day. Wolf, a handsome boy from the neighboring community, offers to help her when she needs it most, but when she starts to develop feelings for him, feelings she knows she will never be allowed to act on once her father returns, she must make a decision. With her family falling apart, will she choose to continue preparing for tomorrow's disasters, or will she take a chance and really start living for today?
Instructions for the End of the World is a gripping, young adult novel that explores family, friendship, and love in the midst of the most difficult and dangerous circumstances.
JAMIE KAIN grew up in Kentucky but has had a nomadic adulthood. She is now settled in Sacramento, California with her husband and three children. Wherever she goes, her devoted writing and jogging partner, a pit bull mix named Reno, can nearly always be found at her side. She is also the author of
The Good Sister
.
Well this one just really didnt work out all that well for me. The fact was that for me nothing really happened in this story. I loved the writing and premise but where is the real story?
I wish that there would have been more plot work on this one. As the story held my interest but over all it just didnt have enough for it to be amazing. So for me this one is check it out from your library or borrow it first. You might like it or you might be like me who just thinks this just fell by the way side.
Go Into This One Knowing
Needed more Plot
"All opinions are 100% honest and my own."
a Rafflecopter giveaway
Disclaimer: Thanks to Goodreads and Amazon for the book cover, about the book, and author information. If you can not see the link above you will need to turn off your spam blocker. Buying via these above links allows my site to get a % of the sale at no cost to you. This money gets used to buy items for giveaways.
https://www.facebook.com/CrossroadReview