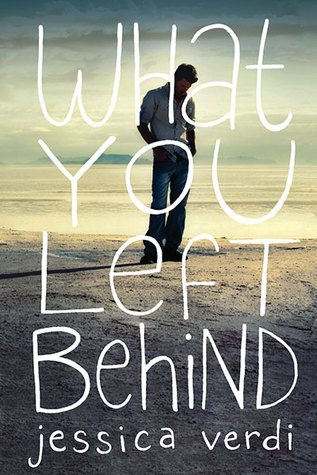 It's all Ryden's fault. If he hadn't gotten Meg pregnant, she would have never stopped her chemo treatments and would still be alive. Instead, he's failing fatherhood one dirty diaper at a time. And it's not like he's had time to grieve while struggling to care for their infant daughter, start his senior year, and earn the soccer scholarship he needs to go to college.
The one person who makes Ryden feel like his old self is Joni. She's fun and energetic—and doesn't know he has a baby. But the more time they spend together, the harder it becomes to keep his two worlds separate. Finding one of Meg's journals only stirs up old emotions, and Ryden's convinced Meg left other notebooks for him to find, some message to help his new life make sense. But how is he going to have a future if he can't let go of the past?
Jessica Verdi lives in Brooklyn, NY, and received her MFA in Writing for Children from The New School. She loves seltzer, Tabasco sauce, TV, vegetarian soup, flip-flops, and her dog. Visit her at jessicaverdi.com and follow her on Twitter @jessverdi.
This was an okay book. I really did not like Ryden. Why did he take the baby if he didn't wait it? And still has the gall to put himself above her. I hated him. Is it bad that I wish he was the one that died? I didn't like the romance either. I couldn't connect with Joni. I feel like I really didn't get a chance to get to know her. But I did love how the story dealt with real issues and didn't sugar coat anything.
"All opinions are 100% honest and my own."
Disclaimer: Thanks to Goodreads and Amazon for the book cover, about the book, and author information. If you can not see the link above you will need to turn off your spam blocker. Buying via these above links allows my site to get a % of the sale at no cost to you. This money gets used to buy items for giveaways.
https://www.facebook.com/CrossroadReview