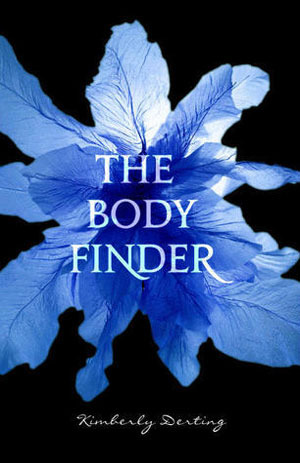 Violet Ambrose is grappling with two major issues: Jay Heaton and her morbid secret ability. While the sixteen-year-old is confused by her new feelings for her best friend since childhood, she is more disturbed by her "power" to sense dead bodies—or at least those that have been murdered. Since she was a little girl, she has felt the echoes that the dead leave behind in the world... and the imprints that attach to their killers.
Violet has never considered her strange talent to be a gift; it mostly just led her to find the dead birds her cat had tired of playing with. But now that a serial killer has begun terrorizing her small town, and the echoes of the local girls he's claimed haunt her daily, she realizes she might be the only person who can stop him.
Despite his fierce protectiveness over her, Jay reluctantly agrees to help Violet on her quest to find the murderer—and Violet is unnerved to find herself hoping that Jay's intentions are much more than friendly. But even as Violet is getting closer and closer to discovering a killer.. she might become his next prey.
Kimberly Derting is the author of
The Body Finder, Desires of the Dead, The Last Echo
, and
Dead Silence
, which are as much coming-of-age romances as they are paranormal thrillers, as well as
The Pledge, The Essence
, and
The Offering
, a dystopic fantasy trilogy, and
The Taking
(April 2014, HarperTeen). She lives in the Pacific Northwest, where the gloomy weather is ideal for writing anything dark and creepy. Her three beautiful (and often mouthy) children serve as an endless source of inspiration and frequently find things they say buried in the pages of their mother's books. Derting lives in western Washington with her husband and three children. the body finder is her first novel. You can visit her online at kimberlyderting.com.
The Body Finder started out with such a bang! Then around 100 pages it just kinda slowed down so much that I just didnt care anymore! I really didnt care who died or who the killer was. And well I really just didnt care if she ended up with Jay at all by that point. I was just done. I am a full lover of her other series The Taking but this one just didnt work out for me. The story was way to slow and I really wish it would have been a little faster paced.
The things it did had going for it. Were the following:
1. Girl who can sense those who have been murdered
I mean is just plan freaking cool!
2. Alternating chapters where your in the killers head!
Now I do think that the killer (I skipped to the end) it would have been better if it would have been someone in her life. Instead of someone she didnt even know.
If you want an awesome killer book to read! Check out Killer Instinct by S.E. Green that one is fast paced and well the twist/reveal will have you screaming WTF! I know I didnt. Didnt see the ending coming with that one at all!
Go Into This One Knowing
Great Beginning then tuns to a turtle pace
"All opinions are 100% honest and my own."
Disclaimer: Thanks to Goodreads and Amazon for the book cover, about the book, and author information. If you can not see the link above you will need to turn off your spam blocker. Buying via these above links allows my site to get a % of the sale at no cost to you. This money gets used to buy items for giveaways.
https://www.facebook.com/CrossroadReview