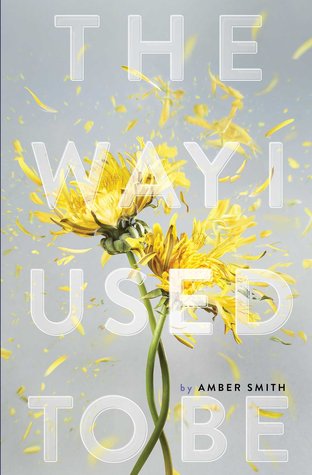 Genres: Young Adult
Pages: 384
Source: Publisher
Add it to Goodreads
Eden was always good at being good. Starting high school didn't change who she was. But the night her brother's best friend rapes her, Eden's world capsizes.
What was once simple, is now complex. What Eden once loved—who she once loved—she now hates. What she thought she knew to be true, is now lies. Nothing makes sense anymore, and she knows she's supposed to tell someone what happened but she can't. So she buries it instead. And she buries the way she used to be.
Told in four parts—freshman, sophomore, junior, and senior year.
Amber Smith grew up in Buffalo, NY and now lives in Charlotte, NC with her two dogs. After graduating from art school with a BFA in Painting, she earned her MA in Art History. When she's not writing, she is working as a curator and art consultant. She has also written on the topics of art history and modern and contemporary art.
The Way I Used to Be
is her first novel.
*Trigger warning for this book: rape*
Wow. This book. I cannot imagine what Eden, or anyone really, have gone through because of someone like this. To read about like this, puts things in perspective for me. How she dealt with it was hard. To have no one there to help her was sad. This book was almost too hard to get through. But was worth it.
"All opinions are 100% honest and my own."
a Rafflecopter giveaway
Disclaimer: Thanks to Goodreads and Amazon for the book cover, about the book, and author information. Buying via these above links allows my site to get a % of the sale at no cost to you. This money gets used to buy items for giveaways. In accordance with FTC guidelines regarding endorsements and testimonials for bloggers, I would like my readers to know that many of the books I review are provided to me for free by the publisher or author of the book in exchange for an honest review. I am in no way compensated for any reviews on this site. All donations are to help keep this site running via costs from shipping, .com charges, and other giveaways.
https://www.facebook.com/CrossroadReview