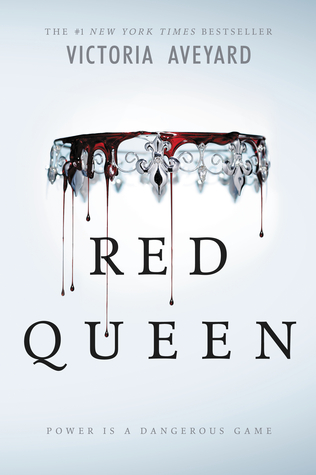 This is a world divided by blood – red or silver.
The Reds are commoners, ruled by a Silver elite in possession of god-like superpowers. And to Mare Barrow, a seventeen-year-old Red girl from the poverty-stricken Stilts, it seems like nothing will ever change.
That is, until she finds herself working in the Silver Palace. Here, surrounded by the people she hates the most, Mare discovers that, despite her red blood, she possesses a deadly power of her own. One that threatens to destroy the balance of power.
Fearful of Mare's potential, the Silvers hide her in plain view, declaring her a long-lost Silver princess, now engaged to a Silver prince. Despite knowing that one misstep would mean her death, Mare works silently to help the Red Guard, a militant resistance group, and bring down the Silver regime.
But this is a world of betrayal and lies, and Mare has entered a dangerous dance – Reds against Silvers, prince against prince, and Mare against her own heart.
Victoria Aveyard was born and raised in East Longmeadow, Massachusetts, a small town known only for the worst traffic rotary in the continental United States. She moved to Los Angeles to earn a BFA in screenwriting at the University of Southern California. She currently splits her time between the East and West coasts. As an author and screenwriter, she uses her career as an excuse to read too many books and watch too many movies. You can visit her online at www.victoriaaveyard.com.
This is the third time I've read this story and every time it gets better and better. You really start to understand how Mare could have trusted the wrong person. And you really get a feel of just how evil Maven is. So much about this book reminded me of The Continent by Drake, which was pulled from publication last year. In that one the girl came from privilege and then grew to learn that she was not better than everyone else. She learned that her way of life was wrong and that they needed to help those on the island. However, in Red Queen Mare already knows her way of life is wrong and she is just trying to survive.
I think it is interesting to note that although these two girls were raised differently. Their situations are closely related. At least for me. This is one story of how things can change so quickly and not always for the better. We have seen this in the news over the course of the new presidency. So much hate has been happening at a very fast rate.
The characters in this one are vast and full. Each one holds their own. I really wish we would have gotten some back story to Farley and a few other side characters like Walsh. I didn't care for the novella's that we did end up with. I loved Mare how even when the chips were down and she knew she was going to die she didn't give up. That really gives us someone to look up to these days. Don't give up and never surrender.
Quotes I Loved I don't do these most times. But lucky Goodreads has saved them from the last time I read this in ebook so whoop!
"I'm an accident. I'm a lie. And my life depends on maintaining the illusion."
"What could they fear? We will rise, Red as the dawn."
"How to be a lady . . . this will be awful."
"What if you're wrong? What if Norta is the beginning? The change the others need? You don't know where freedom leads."
"One day he'll realize I'm his enemy, and all this will be a far-gone memory. But not yet."
"The truth is what I make it. I could set this world on fire and call it rain."
"Anyone can betray anyone."
"The gods rule us still. They have come down from the stars. And they are no longer kind."
"I see a world on the edge of a blade. Without balance, it will fall."
And as always I will leave you with the following:
Disclaimer:
"All opinions are 100% honest and my own."
Thanks to Goodreads and Amazon for the book cover, about the book, and author information. Buying via these links allows my site to get a % of the sale at no cost to you. This money gets used to buy items for giveaways.
FTC Guidelines: In accordance with FTC guidelines regarding endorsements and testimonials for bloggers, I would like my readers to know that many of the books I review are provided to me for free by the publisher or author of the book in exchange for an honest review. If am compensated for any reviews on this site I will state that post has been sponsored.
Donations: All donations are to help keep this site running via costs from shipping, .com charges, and other giveaways.
Comments are DELICIOUS! and now that were using this new format for comments the TOP 3 Commenters will all win bookish goodies each month! So that is just one more reason to comment! This is open to everyone! So get commenting!
Don't forget to check out our Facebook, Twitter, Instagram, and Pinterest!
@CrossroadReview