This week we have a book from one of my favriote authors Mary Weber! Her Fantasy story is by far one of the best that I have ever read. Now she is back with some science fiction that I have DNFed in the past and I really wanted to give it a second go. The book we are waiting for comes out this April and is one that has a beautiful cover and we cant wait to get our hands on it!
Ever since the Delonese ice-planet arrived eleven years ago, Sofi's dreams have been vivid. Alien. In a system where Earth's corporations rule in place of governments and the humanoid race orbiting the moon are allies, her only constant has been her younger brother, Shilo. As an online gamer, Sofi battles behind the scenes of Earth's Fantasy Fighting arena where Shilo is forced to compete in a mix of real and virtual blood sport. But when a bomb takes out a quarter of the arena, Sofi's the only one who believes Shilo survived. She has dreams of him. And she's convinced he's been taken to the ice-planet. Except no one but ambassadors are allowed there. For Miguel, Earth's charming young playboy, the games are of a different sort. As Ambassador to the Delonese, his career has been built on trading secrets and seduction. Until the Fantasy Fight's bomb goes off. Now the tables have turned and he's a target for blackmail. The game is simple: Help the blackmailers, or lose more than anyone can fathom, or Earth can
afford.
This title will be released on April 10, 2018.
Goodreads | Amazon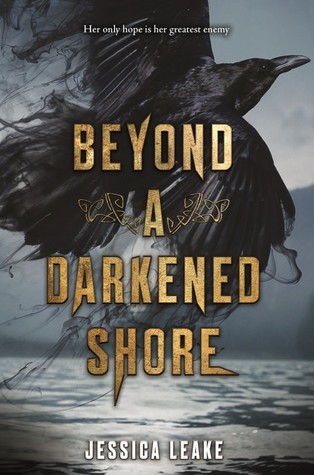 The ancient land of Éirinn is mired in war. Ciara, Princess of Mide, has never known a time when Éirinn's kingdoms were not battling for power, or Northmen were not plundering their shores.
The people of Mide have thankfully always been safe because of Ciara's unearthly ability to control her enemies' minds and actions. But lately, a mysterious crow has been appearing to Ciara, whispering warnings of an even darker threat. Although her clansmen dismiss her visions as pagan nonsense, Ciara fears this coming evil will destroy not just Éirinn, but the entire world.
Then the crow leads Ciara to Leif, a young Northman leader. Leif should be Ciara's enemy, but when Ciara discovers that he, too, shares her prophetic visions, she knows he's something more. Leif is mounting an impressive army, and with Ciara's strength in battle the two might have a chance to save their world.
With evil rising around them, they'll do what it takes to defend the land they love…even if it means making the greatest sacrifice of all.
Disclaimer:
"All opinions are 100% honest and my own."
Thanks to Goodreads and Amazon for the book cover, about the book, and author information. Buying via these links allows my site to get a % of the sale at no cost to you. This money gets used to buy items for giveaways.
FTC Guidelines: In accordance with FTC guidelines regarding endorsements and testimonials for bloggers, I would like my readers to know that many of the books I review are provided to me for free by the publisher or author of the book in exchange for an honest review. If am compensated for any reviews on this site I will state that post has been sponsored.
Donations: All donations are to help keep this site running via costs from shipping, .com charges, and other giveaways.
Comments are DELICIOUS! and now that were using this new format for comments the TOP 3 Commenters will all win bookish goodies each month! So that is just one more reason to comment! This is open to everyone! So get commenting!
Don't forget to check out our Facebook, Twitter, Instagram, and Pinterest!
Save
Save
Save
Save