Welcome to my second posting of Bibliomania Monday!
This Monday I have a wonderful collection of books that I need to read!
So which one do you think I should read?
Which one do you want to win?
Rules: If the book is an ARC that will be the book you win.
If the book is a finished copy and/or my personal book you will win one out of my box.
The Far Dawn
(The Atlanteans #3)
by Kevin Emerson
The Three is a lie. The Three will fail.
Having barely escaped Desenna, Owen and Lilly are on their own now, two of the three Altaneans on a journey to find Atlantis and protect it from the selfish greed of their nemesis Paul and Project Elysium. The secrets buried in the ice ahead have the power to destroy not only the earth but the bond between Owen and Lilly, too. As time grows short and darkness overtakes the planet, Owen must face Paul's greatest treachery yet.
Full of heartrending decisions, pulse-pounding action, and fascinating questions of science and ethics alike, The Far Dawn takes readers on an explosive journey through time and space. At the far ends of the earth, Owen must choose—does he save the planet, or the people he loves?
Perfect for fans of
Ship Breaker
and the City of Ember series, slightly younger teen readers, and classroom library shelves.
I Am Her Revenge
by Meredith Moore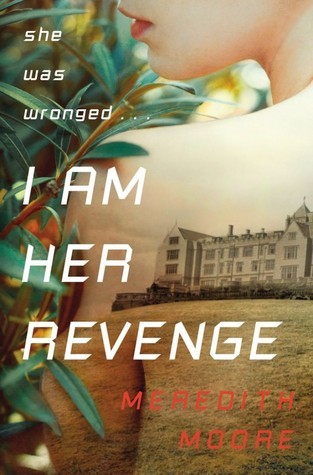 She can be anyone you want her to be.
Vivian was raised with one purpose in life: to exact revenge on behalf of her mother. Manipulative and cruel, Mother has deprived Vivian not only of a childhood, but of an original identity. With an endless arsenal of enticing personalities at her disposal, Vivian is a veritable weapon of deception.
And she can destroy anyone.
When it's time to strike, she enrolls in a boarding school on the English moors, where she will zero in on her target: sweet and innocent Ben, the son of the man who broke Mother's heart twenty years ago.
Anyone… except for the woman who created her.
With every secret she uncovers, Vivian comes one step closer to learning who she really is. But the more she learns about herself, the more dangerous this cat and mouse game becomes. Because Mother will stop at nothing to make sure the truth dies with her.


Broken
(Avena #2)
by Marianne Curley
Following the revelation that Ebony is an angel, and Nathaneal's narrow victory in battle with Prince Luca, the two are enjoying their newfound love. But Ebony's friend Jordan is bitterly angry that he has lost the girl of his dreams. Then suddenly Prince Michael arrives to arrest Nathaneal for breaking Avena's law when he revealed his powers on Earth in his bid to save Ebony from Luca. Nathaneal is forced to return to Avena without Ebony to stand trial.
Jordan seizes the opportunity to plant doubt in Ebony's mind about Nathaneal and her own angelic nature. Desperate to find out what has happened to her adoptive parents, Ebony is persuaded by Jordan to believe that new teacher Mr Xavier, who claims to be her uncle, can introduce her to her real father. Disaster inevitably follows and Ebony finds herself at the centre of another epic battle in the realm of Avena itself.
The Swap

by Megan Shull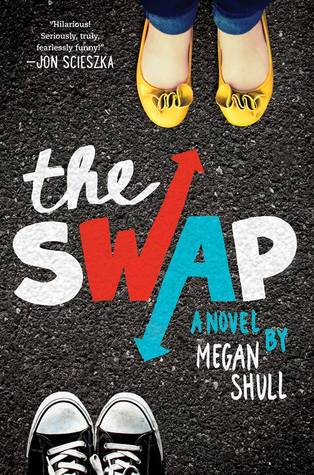 "YOU BE ME...AND I'LL BE YOU."
ELLIE spent the summer before seventh grade getting dropped by her best friend since forever. JACK spent it training in "The Cage" with his tough-as-nails brothers and hard-to-please dad. By the time middle school starts, they're both ready for a change. And just as Jack's thinking girls have it so easy, Ellie's wishing she could be anyone but herself.
Then, BAM! They swap lives—and bodies!
Now Jack's fending off mean girls at sleepover parties while Ellie's reigning as the Prince of Thatcher Middle School. As their crazy weekend races on—and their feelings for each other grow—Ellie and Jack begin to realize that maybe the best way to learn how to be yourself is to spend a little time being someone else.
Sam McKenna's never turned down a dare. And she's not going to start with the last one her brother gave her before he died.
Rites of Passage
by Joy N. Hensley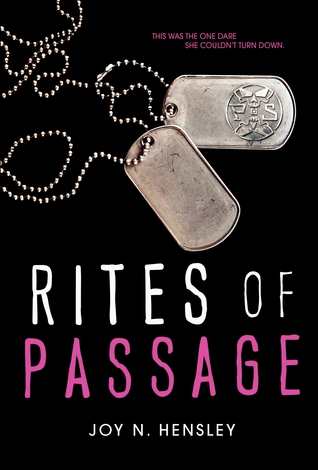 So Sam joins the first-ever class of girls at the prestigious Denmark Military Academy. She's expecting push-ups and long runs, rope climbing and mud-crawling. As a military brat, she can handle an obstacle course just as well as the boys. She's even expecting the hostility she gets from some of the cadets who don't think girls belong there. What she's not expecting is her fiery attraction to her drill sergeant. But dating is strictly forbidden and Sam won't risk her future, or the dare, on something so petty...no matter how much she wants him.
As Sam struggles to prove herself, she discovers that some of the boys don't just want her gone—they will stop at nothing to drive her out. When their petty threats turn to brutal hazing, bleeding into every corner of her life, she realizes they are not acting alone. A decades-old secret society is alive and active… and determined to force her out.
Now time's running short. Sam must decide who she can trust...and choosing the wrong person could have deadly consequences.


Nearly Gone

(Nearly Gone #1)

by Elle Cosimano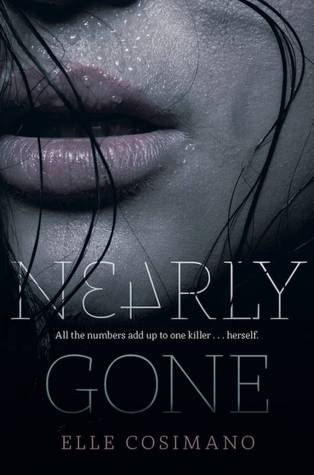 Bones meets Fringe in a big, dark, scary, brilliantly-plotted urban thriller that will leave you guessing until the very end.
Nearly Boswell knows how to keep secrets. Living in a DC trailer park, she knows better than to share anything that would make her a target with her classmates. Like her mother's job as an exotic dancer, her obsession with the personal ads, and especially the emotions she can taste when she brushes against someone's skin. But when a serial killer goes on a killing spree and starts attacking students, leaving cryptic ads in the newspaper that only Nearly can decipher, she confides in the one person she shouldn't trust: the new guy at school—a reformed bad boy working undercover for the police, doing surveillance. . . on her.
Nearly might be the one person who can put all the clues together, and if she doesn't figure it all out soon—she'll be next.


Descendant
(Descendant #1)
by Nichole Giles
Seventeen-year-old Abigail Johnson is Gifted.
Blessed—or cursed—with Sight and Healing, Abby lives an unsettled life, moving from place to place and staying one step ahead of the darkness that hunts her. When she arrives in Jackson, Wyoming, she is desperate to maintain the illusion of normalcy, but she is plagued with visions of past lives mixed with frightening glimpses of her future. Then she meets Kye, a mysterious boy who seems so achingly familiar that Abby is drawn to him like he's a missing piece of her own soul.
Before Abby can discover the reason for her feelings toward Kye, the darkness catches up to her and she is forced to flee again. But this time she's not just running. She is fighting back with Kye at her side, and it's not just Abby's life at stake.
The Caged Graves
by Dianne K. Salerni
The year is 1867, and seventeen-year-old Verity Boone is excited to return to Catawissa, Pennsylvania, the hometown she left when she was just a baby. Now she will finally meet the fiancé she knows only through letters! Soon, however, she discovers two strangely caged graves . . . and learns that one of them is her own mother's. Verity swears she'll get to the bottom of why her mother was buried in "unhallowed ground" in this suspenseful teen mystery that swirls with rumors of witchcraft, buried gold from the days of the War of Independence, and even more shocking family secrets.
Catherine
by April Lindner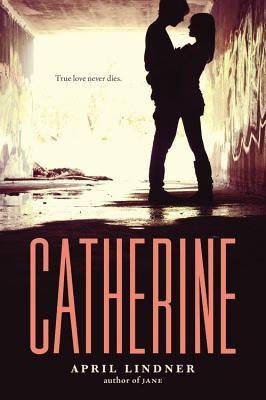 Catherine
is tired of struggling musicians befriending her just so they can get a gig at her Dad's famous Manhattan club, The Underground. Then she meets mysterious Hence, an unbelievably passionate and talented musician on the brink of success. As their relationship grows, both are swept away in a fiery romance. But when their love is tested by a cruel whim of fate, will pride keep them apart?
Chelsea has always believed that her mom died of a sudden illness, until she finds a letter her dad has kept from her for years -- a letter from her mom, Catherine, who didn't die: She disappeared. Driven by unanswered questions, Chelsea sets out to look for her -- starting with the return address on the letter: The Underground.
Told in two voices, twenty years apart, Catherine delivers a fresh retelling of the Emily Brontë classic Wuthering Heights, interweaving timeless romance with a captivating modern mystery.
To enter please comment with your email
Let me know which book I should read any why!
Disclaimer: Thanks to Goodreads and Amazon for the book cover, about the book, and author information. If you can not see the link above you will need to turn off your spam blocker. Buying via these above links allows my site to get a % of the sale at no cost to you. This money gets used to buy items for giveaways.
https://www.facebook.com/CrossroadReview